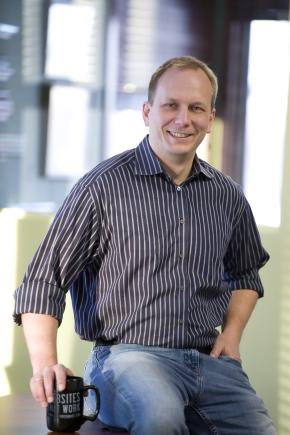 Drew Gorton
Drew began working on the web in 1996 and soon realized the web's power to transform communications and make the world a better place. He was happy with that discovery.
Drew founded Gorton Studios in 2001 and since then he's carefully grown a hand-picked team of incredibly talented people. Together, they've provided all sorts of great organizations with great websites, specializing in working with media, publishing, arts, design, education, government, NGO, community and cultural organizations. Their work regularly wins web awards and praise from organizations including Newsweek and Time Magazine.
In addition to running Gorton Studios, Drew occasionally presents on both technical and business topics and he has a broad range of other interests, has lived and worked in Asia, Europe and North America and speaks several languages. He has an advanced degree in the martial art of Aikido and a liberal arts degree from St. Olaf College. He is 'dgorton' on Drupal.org and Twitter and drew.gorton on Facebook.
He's also a generally nice fellow.