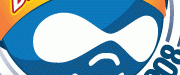 Drupal + Boston (+ Rockband?!) = Love!
03.08.08
Ronan and I are back from the most incredible week at Boston Drupalcon 2008. I've been to conferences before. I've presented at conferences before. This was, by far, the most incredible conference I've ever been to. The quality of the people I met and their work and energy and openness and the amount of just-plain, all-around, Good that was present in Boston was almost overwhelming.
And, then, right at the end, we were totally shocked to have been judged worthy of an award by those same people. It was so unexpected that we're not exactly sure what the award was for (other than we got Rockband!). As the awards were being listed out for some pretty cool sites, I leaned over to Ronan and mentioned that we were in the running as well. He pointed out that hundreds of other great sites and firms were doing so as well.
Regardless, we were both pleasantly sort-of-paying-attention and clapping for other winners without exactly following who had won what. While we were clapping for the hybrid team of all stars from Lullabot, Advomatic, Tree House Interactive and Achieve Internet for their great work on FastCompany.com, we also shared a quiet laugh that they were going to have a tough time sharing the prize of a single Rockband. And then, they called out Gorton Studios for the Rake Magazine(!) And then, PingVision got a $5,000 server from Sun for Popular Science. And then it was done -- which shocked us when we realized we had shared the number two award!
On a more serious note, that was a tremendous and emotional moment for us. That room was full of so many wonderful, smart, talented people who do great work. We're really, really, really honored by the recognition. And if anyone out there wants to come over and play Rockband, we'll have it setup and waiting for you.
One last item - anyone interested enough in Drupalcon to have read this much text probably owes a special thanks to Kieran. One other comparison I can make with other conferences I've been to is that they've been managed by huge teams that cost gobs of money to organize and get off the ground. Kieran did an amazing job with a relatively small budget in a short period of time (very Drupal-ly of him). And, behind him, more thanks to the folks at Acquia who stepped up and made it possible for Kieran to focus solely on making it all happen. So- to Kieran and the army of people who made it all happen - thanks from someone who has been deeply impacted by the experience.
Thanks Drupal! We love you!